Links:
Scenic Sunday
Shadow Shot Sunday:
The Pride of Australia.
Straight Out of the Camera:
Murrieta 365 SOOC
Weekend Nature:
Gemma of Greyscale Territory
Our Weekend Memoirs by
Ebie and Company
Just visiting one of the memory lanes somewhere in Orange, NSW. This brings me tears somehow I can't get away from being nostalgic. In contrast, we don't get snow down here in the city, being it is located along the coastal lines. I know that the view is different from those of you who live in the Antipodean pole, so just a kind of giving you an idea how we, downunderners, can also cope this weather. We are also a well-known whingers from the southern hemisphere who whinge about everything: from weather be it dismal or hot, to late train or bus service, to hosting Olympics Games (2000) or whatever change is taking place. When everything comes up beautifully - everyone then claims "I'm proud to be Australian." Does this ring familiar to your own country? If this is true, then we indeed belong to the United Nations.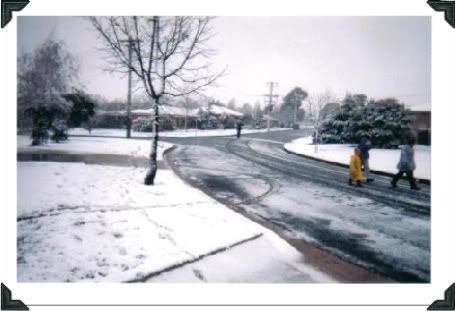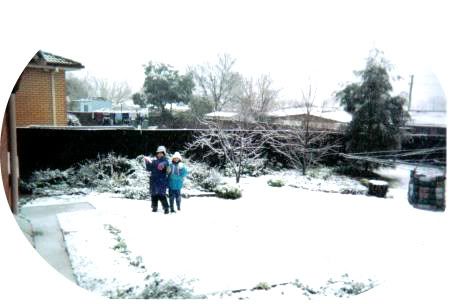 Okay in the point of order: Top is our former home - the frontyard. The snow blanket covers my garden.Middle picture is the street where this home is located. Bottom: is a portion of the large backyard, big enough to build a granny's flat. That's my little girls.
We all rugged up like sausage rolls and went outside as early as 4 to 5o'clock in the morning to start the fun so we won't miss out. The whiteness of the surrounding makes it look as if it is broad daylight. Then our neighbours noticed what we were doing. So they followed suit. We did it because by the time the sun is up at 7am, all the snow melts. We have pretty strong and cancerous sun rays down here especially on Summer Days. Don't panic, we survive! It's different though up in the Snowy Highlands where the ski actions are!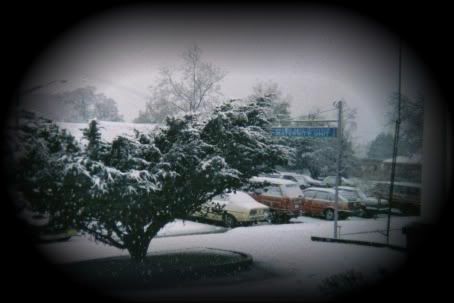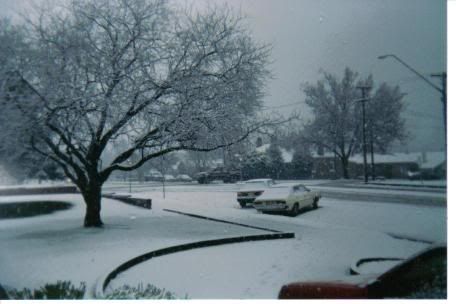 The biggest snow in Orange in my memory. The year was 1990 precisely in June 25th, the day my youngest girl was born. These last two pictures were taken in the vicinity of Orange Base Hospital Maternity Ward.
My contribution for the following memes:

Cheers!